Misting Systems
M3 is a registered MistAway dealer

Safe For You And Your Pets
The #1 question we are asked is how safe is the spray? Our answer: It is safe for anyone and anything except those flying pests!

Warranty & Service
We offer a 10 year Complete System Warranty with every system we install. We also contract to service existing systems of various kinds.

Optional Enhancements
Each system can be expanded and enhanced in many different ways, including covering up to 3 full backyards.

Proven Effectiveness
The natural biodegradable spray used by our systems kills and repels not only mosquitoes, but flies, spiders, wasps, and almost any other crawling or flying insect as well.
Our systems are great for covering everything from large landscaped properties, beautiful walking trails, lush garden sitting areas,
cozy backyard fire places, extravagant swimming pools, outdoor kitchens, large or small cattle barns, horse stables, and even large ranches.
Don't let bugs ruin the great memories that will be made in beautiful places such as these!
As a family focused business, our desire is to help give families the perfect place to make wonderful memories
that will be cherished for years to come. Our misting systems eliminate all potentially harmful insect intruders from your property,
giving you and your family the freedom to enjoy your yard without fear of dangerous or annoying biting bugs.
Let us help make your outdoor oasis, free from the stresses of life and those pesky bugs, a reality today!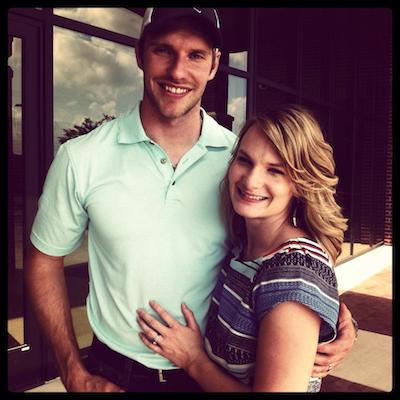 Lucas & Lainey Mock
Owner & Installer
We established Mock's Mist-Quito Management in January of 2014 here in Longview, Texas. It has been an exciting journey seeing this business expand and grow! We love spending time with families and friends outdoors and we want to help you enjoy your time outside, mosquito free!
Interested in our services? Please give us a call for a free misting system estimate of your home. 903-576-5602
Contact Info
124 Park Drive, Longview, TX 75601. USA
Phone: 903-576-5602